Contact Improvisation is a rich art form where conventional partner dance roles of lead and follow disappear and the dance becomes an entity of it's own. It is a practice of presence and meditation, where observation and listening from a place of self connection are key skills.
In this workshop we'll deepen our ability to be present in our own bodies while being receiptive and responsive in our dance, meanwhile retaining our own dance and voice.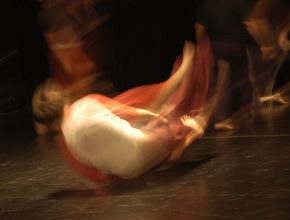 We'll work with:
Receptive listening and tone
Contacting with softeness
Using all our senses (dancing blindfolded)
Sliding Scale $15-60 for this workshop.
RSVP and Pre-Register here:
[qpp form="ExplorationsinSoftening"]

If you'd prefer to pay with cash or check, please contact me on Facebook or via email ()